You can Customize Your Own Instant Noodles at This Ramen Museum
Views:17 Author:shangbaotai Publish Time: 2019-01-03 Origin:Site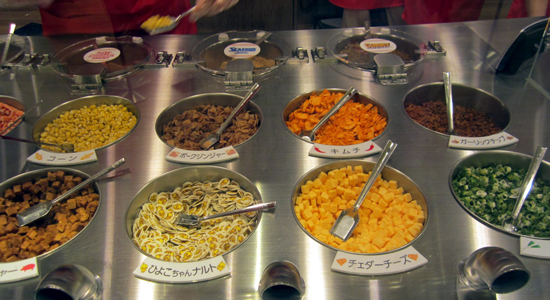 Just the two words: Instant noodles. The best invention ever! And now you have the opportunity to make your own CupNoodles packaging at just your favorite Factory equipped with the instant noodle making the machine.
Let's delve a little into history, and sure you'd be glad you know about the origin of the instant noodle. Following the end of World War II, Japan as a country experienced a hard time marked with food shortage. The government, during this period, became fretted that the country's noodle factories could no longer meet up with the amount of product large enough product to feed the increasing and large population.
At this time, the United States supply of Wheat flour was frequent and plentiful. This led the Japanese Ministry of Health at that period to encourage the population to eat bread as a good option. However, this piece of advice made no sense to a Taiwanese-Japanese man by the name of Momofuku Ando. He actually believed that the Japanese people were far more accustomed to noodles than bread. Actually considering all odds, Momofuku later went into producing noodles himself, just to prove his point.
No one could have imagined that you can actually come up with noodles that can be made and served as quickly as possible. That was a breakthrough though. Technological innovations became channeled to the manufacture of instant noodle making machines which carry on with Momofuku's ideas.
Here's how it works.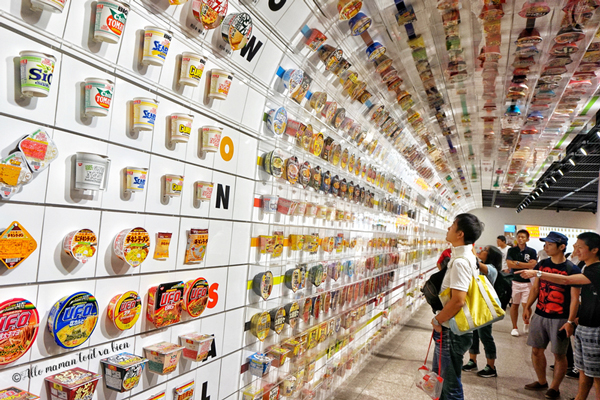 Inside your chosen ramen Museum, you can select a package of noodles or rice to create. Unleash your artistic fiber using the instant noodle making machine at the design station. You will find all kinds of color markers to make a unique design or color the CupNoodles logo. Moving on to the more mechanical side of things, you will first have to choose a flavor as well as up to four ingredients to add to the container. Currently, these ingredients include roast pork, shrimp, egg, Hiyoko-chan fish sausage, potato, long green onions, green bean, crab-flavored fish sausage, cheese, corn, flavor roast pork, and kimchi.
Then, look at the closing process and plastic packaging, and put your cup in a protective bag. This will prevent it from being damaged during transport, so you can enjoy this unique flavor at home. Or you can simply keep your cup all wrapped up. This will totally depend on your choice.
This is more than just a food museum as the institution aims to encourage children to pursue their ideas the way that Momofuku Ando pursued his thoughts on the post-war food shortage. According to the museum website "We want children who come to this museum to know that the games they play contain ideas for new discoveries and that all children have the potential to make these discoveries".
And you can even create your own personalized instant noodles at the museum's ramen manufacturing plant!
What is your favorite flavor combination? Have fun and enjoy!