We Attended the 18th China Convenient Food Congress and Convenient Food Exhibition from 5 to 7 September
Views:229 Author:Site Editor Publish Time: 2018-09-07 Origin:Site
From 5 to 7 September 2018, Shangbaotai attended the 18th China Convenient Food Congress and Convenient Food Exhibition sponsored by the Chinese Food Science and Technology Society which was held in Beijing. Our booth number is BO6, and welcome to know more details about our products or machines – instant noodles, fresh noodles, and pasta making equipment.
Nearly 600 delegates from science and technology and industry attended this conference. Many scientists represented by Professor Meng Suhe, academician of Sun Baoguo and chairman of China Food Science and Technology Society, and many scientists from Master Kang, today Mailang, Unity, Riqing, Jinguang, Sanquan, missing, General Mill, Zhengda, Keming, Jinshahe and Luohe were equal. Industry elites participate in the conference report and exchange, from the perspective of science and technology and industry, with keen insight in-depth analysis of the gains and losses in the development of the industry, to explore the "middle-aged" convenient food industry how to achieve leapfrog development.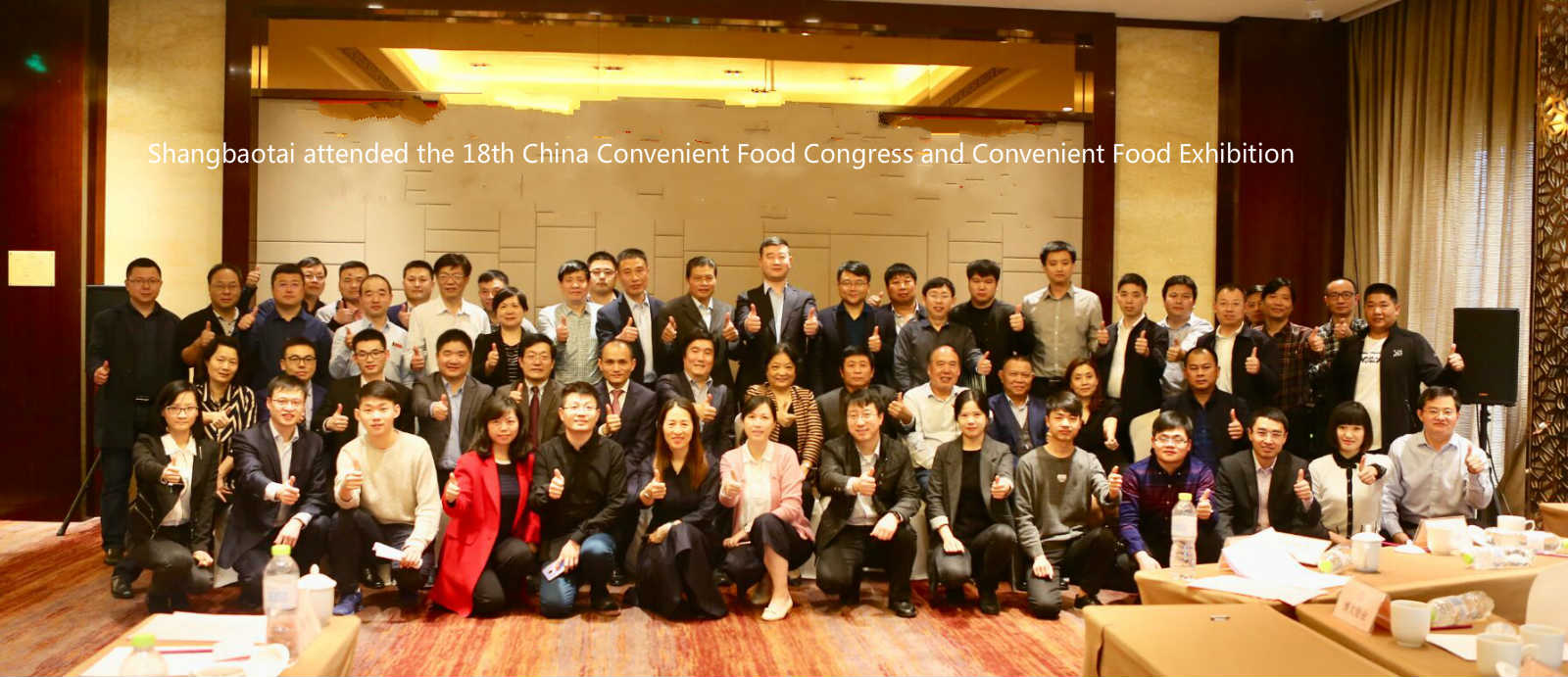 In 1958, the world's first package of instant noodles - chicken soup noodles came out; a nail like a white fowl gap, to instant noodles as a typical representative of the industrialization of traditional food industry, instant noodles for many years on the basis of inheritance, constantly breaking through their own, to achieve innovative development. 2018 is also the 40th anniversary of China's reform and opening up, convenient food industry as a whole with the bottom of the food industry stabilized, more active. The traditional industries, mainly instant noodles, frozen food and dried noodles, are undergoing profound structural adjustment, and the effect is beginning to be obvious.
China Instant Food Congress has now become an annual event of instant noodles (rice vermicelli, Chinese vermicelli), noodles, frozen rice and noodles, seasoning noodles, self-heating instant foods, processing equipment, ingredients, cold chain equipment and other convenience food industries. It has always attracted the enthusiastic participation and active support of many well-known enterprises in the industry. It has become a state-level platform meeting for new product launches and brand promotion of excellent enterprises.